Afghanistan
Afghan journalist solo protest in Australia: Reach out to the girls of my country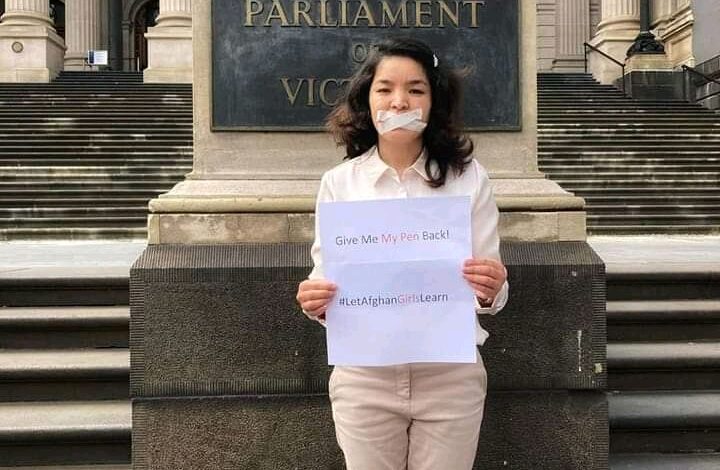 Sakina Amani, an Afghan journalist living in Australia, is suing in a solo protest against the closure of girls' schools on the streets of Australia.
With her mouth shut, she chanted "Give me back my pen and let me study."
She also wrote that educating Afghan girls is not a sin. And she wants the world to reach out to the girls of her land.
In another text, Sakina Amani writes that she remembers female students in Afghanistan as she walks through the streets of Australia and sees students on the street. And suffers from the deprivation of Afghan girls.
"I wander the streets of Melbourne, I do not know where I am going, I reach the Central Library from the entrance of the Victoria Parliament. I pause for a few minutes and then head to RMT University.
Unlike the previous times, I neither get GPS nor take the tram, I get to the University of Melbourne. The monk I visited yesterday. The more I see student girls, the worse my mental state gets."
She wrote in an emotional text:
"What curse should I send? To my gender? To my identity? To the misogynistic belief and culture that our mother's mother's mother experienced and our daughter's daughter continues to experience? To a prison where no woman on earth has traveled in the history of tourism has not done?
The issue of burying Arab girls alive is different, which is a lie to me. Arab cinema is witnessing where is the refuge of these millions of girls?"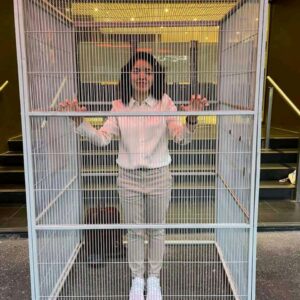 Ms. Amani calls on the world to reach out to the girls of Afghanistan, otherwise the news of a student's suicide will happen in your home.
Meanwhile, a student in western Kabul killed herself in a suicide attempt from the fourth floor of a commercial market following the closing of school gates to girls.
Reported by: Latifa Sadat Mosavi