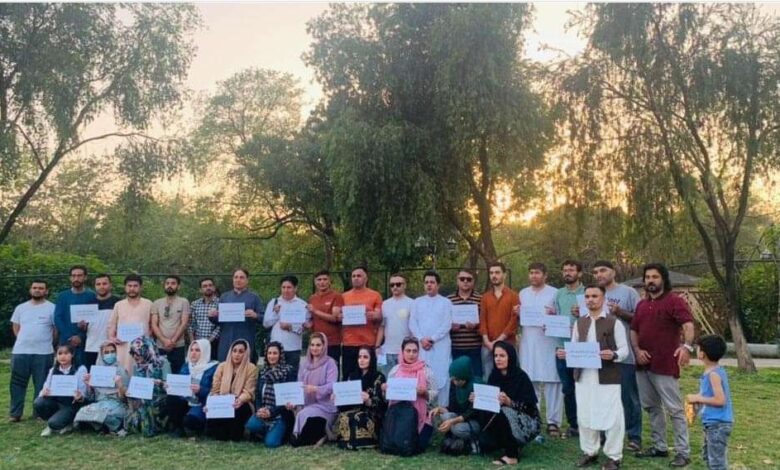 A number of Afghan journalists in Pakistan on Monday (June 27th) at a protest rally in Islamabad, Pakistan, strongly criticized the negligence of journalists and human rights organizations, saying that the journalists were in poor mental health and Institutions supporting journalists and human rights countries have been forgotten.
They have issued protest statements stating that the chapter on freedom of expression and free media in Afghanistan has been closed and the media has fallen into the trap of extremism.
Members of journalists in exile say they have been forced to leave the country due to security threats since the fall of the republic.
"We, a group of journalists, have been struggling for months in neighboring Pakistan in a deplorable situation, but unfortunately no country or international organization has responded to our voice," the exiled journalists said in a joint statement.
Meanwhile, they once again called on journalists 'advocates and countries defending journalists' rights, human rights and women's rights to respond to their voices.
Journalists in exile continue to call on international organizations to work for the release of journalists in the Taliban prison.
According to the exiled Journalists' Declaration, media outlets have dealt with the Afghan journalistic community in two ways. However, they called on the UN High Commissioner for Refugees (UNHCR) in Pakistan to give priority to the immigration case of vulnerable groups and journalists.
Reporter: Latifa Sadat Mosavi