women calenders
Afghan Women's Calendar(Day Counter) in the past week (June 17 to June 23)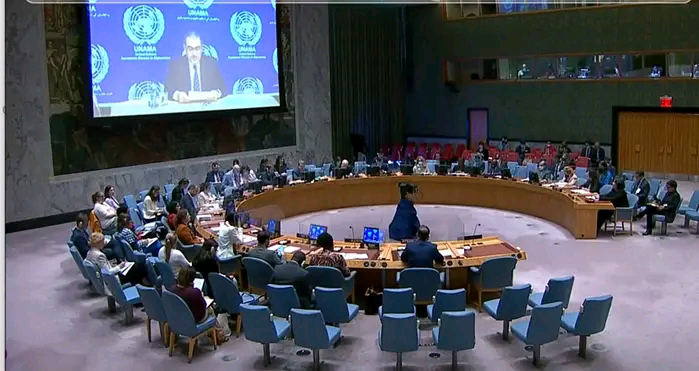 1. A man killed 9 members of his family in Nimroz province, including his two wives and children. According to security sources, the man was named Waiss and killed all of his family members because his family opposed his third marriage. Two days after the incident, the man's body was found by locals. He is expected to have committed suicide or been killed by others after the incident.
2. In an interview with the Afghan Women News Agency, Narges Hashemi, Head of the Chamber of Commerce and Handicrafts of Women in the Western Zone of Afghanistan, said that if women feel safe, they can enter society with strong power and contribute to the progress and development of Afghanistan. While women are declining in society and business, and women are being eliminated in Afghanistan.
3. The Taliban governor for Nuristan province told a news conference that in consultation with religious scholars, they are working to ensure that women are not forced to work hard.
4. Dr. Homaira Rezaei, an Afghan human rights activist and refugee, was named the winner of the 2022 Asian Woman of the Year Award by the United Kingdom. This award was given to her for her social and humanitarian activities.
5. The Taliban detained about 30 female students at Takhar State University from their dormitory. Ten of these students were arrested at a wedding party on charges of not wearing hijabs and were released after interrogation, and another 20 were arrested while having fun, and their fate is still unknown.
6. The Taliban arrested a woman and two men on charges of drug trafficking in Balkh province.
7. Former Parliament member Fawzia Kofi calls Taliban incapable of securing people in response to ISIS-K attack on Hindu believers in Kabul.
8. Two Taliban officials were banned from traveling by UN following the closure of girls' schools and restrictions on women.
9. A woman was killed by her husband in Nangarhar province for unknown reasons.
10. A strong earthquake in Paktika and Khost provinces killed nearly a thousand people, including women and children.
11. In an interview with the Afghan Women's News Agency, Mobina Saei, an Afghan media activist, called the Taliban incapable of serving Afghanistan's young generation. She said the young generation, especially Afghan women, are more aware and knowledgeable than Taliban fighters.
12. A 10-year-old girl in Helmand province died after being shot in the head while playing with a Kalashnikov.
13. UN Special Rapporteur Richard Bennett discussed Afghanistan's women's rights with the EU Human Rights Committee.
14. A woman in Saghar district of Ghor province committed suicide after a verbal argument with her sisters.
15. In Kunduz province, unidentified individuals brutally beheaded a female teacher overnight.
16. The body of a 17-year-old girl was found in the Jibril area of Herat province in the 13th district of the provincial capital.
17. A young girl in Bamyan committed suicide for opposing forced marriage.
18. A 59-year-old talismanist in Ghazni married an 18-year-old girl.
19. A man in Nangarhar province killed his young wife for unknown reasons.
Source: Afghan Women News Agency and local Afghan media
Prepared by: Latifa Sadat Mosavi