Afghanistan
Critical School of Kabul: We will not ignore the right to education of girls in any political deal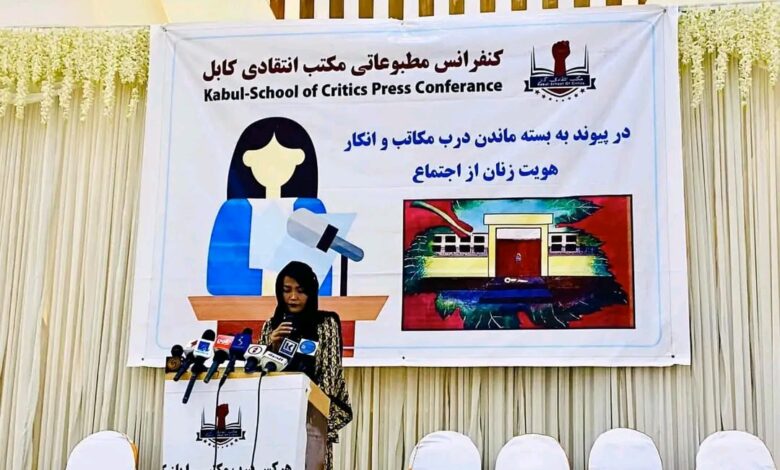 This morning, in response to the closure of the gates of the girls' schools and the denial of women's identity from the community, the organization of the Kabul-School of critics demanded the reopening of the schools by the Taliban during a press conference.
The members of this institution say that education is our natural right and we will not pass it in any political transaction.
"The painful history and ignorant idiosyncrasies of this geography started from angers and it is sitting on angers…
Closing the school gates means tomorrow's disaster, Today's poverty will be solved with the help of others, Hunger will not lead to death, but illiteracy is the massacre of the nation, in front of which silence is the shame of history for tomorrow."
In a statement of this organization, it is stated that opening the doors of schools is like closing the terrible doors of prisons. These protests are taking place while Mullah Hebatullah Akhundzada, the invisible leader of the Taliban, did not say anything about women's rights and girls' schools in his speech at a three-day gathering of Afghan scholars and elders. and has only emphasized the implementation of Islamic Sharia, this has disappointed the people of Afghanistan and human rights organizations.
Reporter:‌ Latifa Sadat Mosavi