Afghanistan
Demonstrations condemning the recent attacks on Shiites in Afghanistan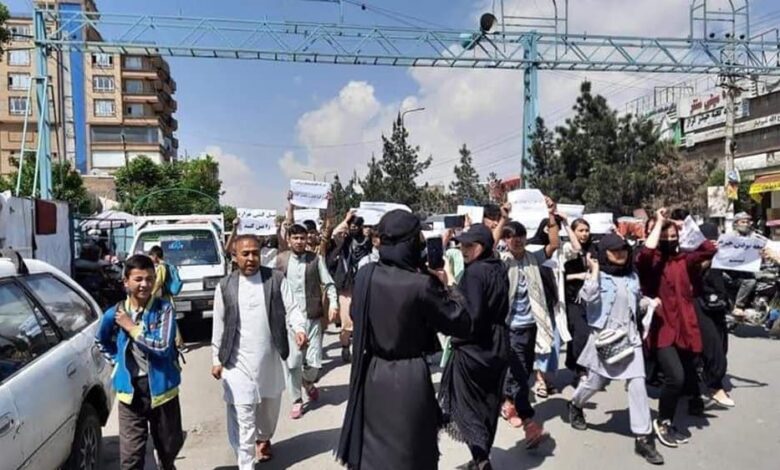 Today (Friday,April 22), a number of Shiite and Hazara residents of Dasht-e-Barchi, west of Kabul, condemned the recent terrorist attacks and the lack of security in their areas by Taliban institutions and the lack of attention of relevant international organizations regarding their fate, Marched peacefully.
The demonstration began at 10 a.m. in the Pol-e-Khoshk area of ​​Dasht-e-Barchi and was scheduled to continue until Kabul's Pol-e-Sokhta, where it was strongly opposed by Taliban forces. According to popular sources, the Taliban opened fire to prevent people from marching and dispersing the crowd, leaving two wounded and taken to hospital.
People chanted "We want Security, We want Justice" and accused the Taliban government and the international community of neglecting their security and destiny.
Religious and ethnic minorities have been ignored since the Taliban regained power in Afghanistan, and in recent cases, terrorist attacks and explosions on Shiites in the capital Kabul, Mazar-e-Sharif in the north, and Kunduz in the northeast , Kandahar city in the south and Herat city in the west of the country, hundreds of civilian students or worshipers have been killed and injured.
Reported by: Hussaini