Afghanistan
Demonstrations of protesting women in Kabul were once again suppressed by the Taliban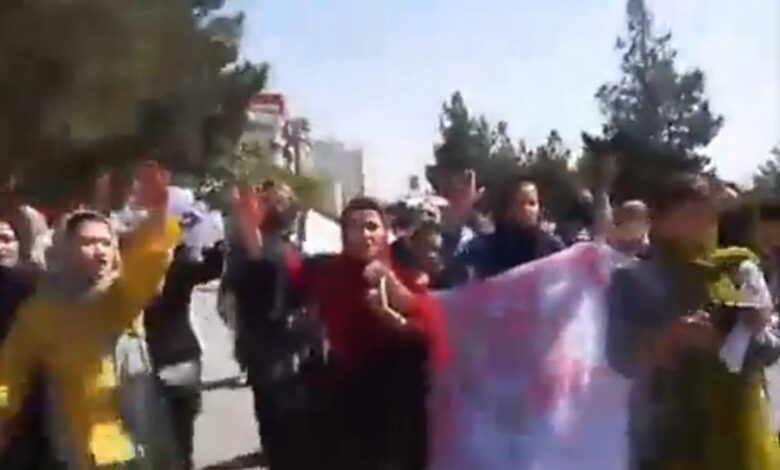 A group of protesting women protested today in connection with the terrorist attack on Kaj educational center in Dasht Barchi area of ​​Kabul. The female protestors were dispersed by the violence and beatings of the Taliban, and a number of girls, journalists and boys who were among the protestors were arrested by the Taliban.
These women carried the slogans "Stop the genocide of Hazaras, genocide is a crime" and "Justice, justice; we are tired of captivity".
Zhulia Parsi, one of the protesting women, in the live video she published of the protests, shows that the Taliban beat the women and threaten them to leave the area.
Zhulia says that all the journalists who came to cover their protests were arrested and their equipment such as cameras and mobile phones were also confiscated.
Last day, at least 60 female students died in a terrorist attack on the Kaj educational center in Barchi area of ​​Kabul. An event that no person or group has taken responsibility for.
Afghanistan Women News Agency