Afghanistan
America & USA
World
First Place in Karate in Canada by a girl from Afghanistan
Parisa Saqib; Achieved first place and a gold medal in regional competitions.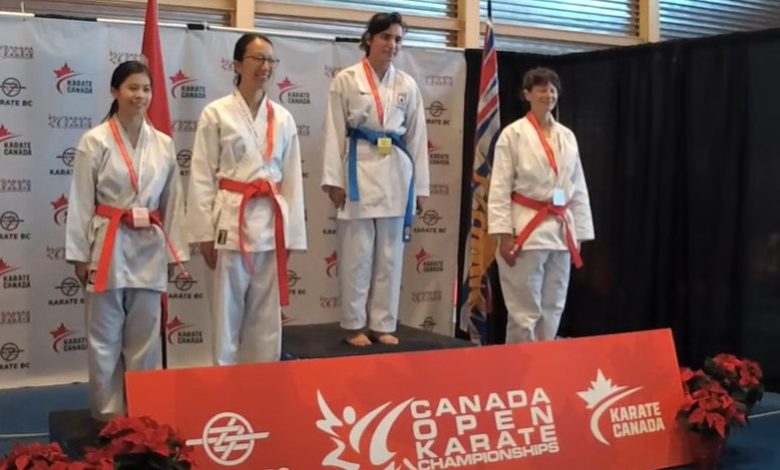 Parisa Saqib, from Afghanistan and currently living in Canada, achieved the gold medal in the regional competition of Karate. Participants In this competition were from Canada, the United States and Mexico.
This competition was held by Karate BC at Richmond Olympic Oval in Canada, British Columbia. Parisa obtained first place and received one Gold Medal and One Silver.
Parisa is originally from Afghanistan and immigrated to Canada just a year ago, in 2021. She has been training at "Odokan Karate" with the supervision of sensei Kaz Hashimoto and sensei Mark Stacey.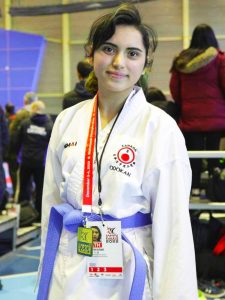 Parisa Saqib, who also is studying at one of the accredited universities, told Afghan Women News Agency, "I remember the Afghan girls who have not had the opportunity to study and sport freely. I have fought hard to get this medal for the honour of many Afghan girls still fighting for their basic right to education and work."
Parisa hopes for a peaceful future in Afghanistan and asserts, "I hope that Afghan girls can study and sport and bring more medals and pride to Afghanistan."
After the Taliban took over Afghanistan in 2021, many women and girls in Afghanistan, particularly athletic women with different interests, immigrated from Afghanistan to North American and European countries.