Afghanistan
Increase of mental illnesses among women and female students in Herat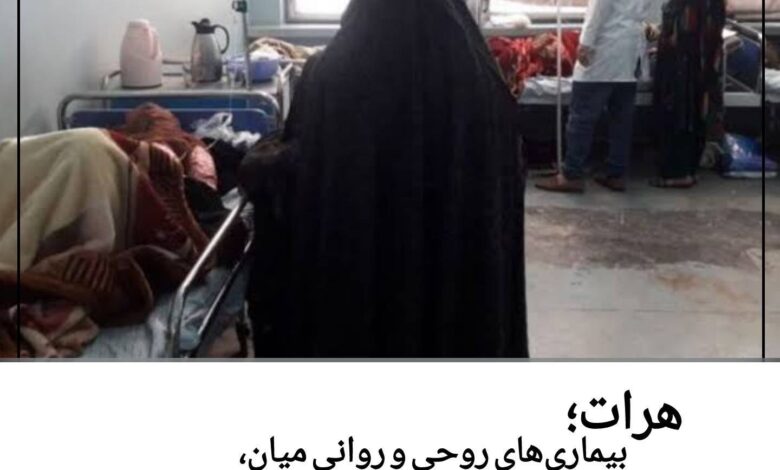 Health officials in Herat say that the number of mental illnesses, including depression, among working women who have lost their jobs and female students who are deprived of going to school, has increased significantly compared to the past.
Asma Ahmadi (pseudonym) is one of the students who tried to commit suicide but survived. She says: "Not going to school and worrying about an unknown future wears me down every day more than before." Thinking that I could no longer study and achieve my goals and instead sweep the house and wash the dishes was unbearable, and these mental pressures made me commit suicide.
Meanwhile, health officials in Herat say that the number of mentally ill patients in this province has increased and most of them are female students who cannot go to school and working women who lost their jobs after the Taliban government came to power and this number reaches 546 people.
Jamila (pseudonym) is one of the patients who became depressed due to poverty and scarcity and finally wanted to end her life with rope.
She says: "After the government fell, I also lost my job, became unemployed, and our economic situation worsened every day. My children were hungry and I had no breadwinner except myself, and this situation caused me to become severely depressed."
She wanted to hang herself due to her bad mental state, but she survived.
A number of psychologists in Herat also say that their clients have increased by 50% compared to the past.
This is while girls and women in Afghanistan have always faced many restrictions in various political, economic, cultural and social fields throughout history and now it has increased drastically.
Afghanistan Women News Agency