Afghanistan
March of Afghan women against the Taliban in Paris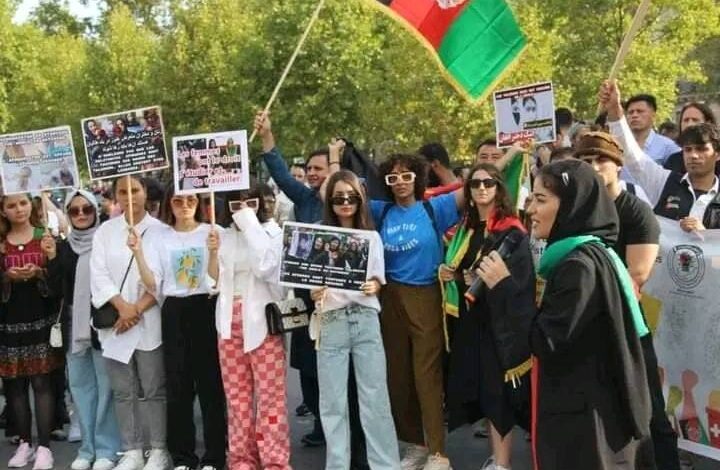 A number of Afghan women, in a protest gathering in Paris, against the oppression and tyranny of the Taliban in Afghanistan, asked the international community not to recognize this group.
These women say that the absolute control of the Taliban over Afghanistan means the removal of social foundations, democracy, the rights of women and children, freedom of speech and all human values.
The protesters organized their demands through a multi-article resolution:
1. Non-recognition of the Taliban group by the international community.
2. Practical, quick and decisive action of the international community against the Taliban terrorist groups.
3. Supporting all popular movements and campaigns against the Taliban in Afghanistan.
4. The attention of the United Nations in relation to food and humanitarian aid to Afghanistan.
5. Respecting the rights of freedom of expression and allowing mass media to operate.
6. Reopening of schools and scientific centers for girls
7. The formation of an investigative and monitoring board by the UN office to record the crimes of the Taliban, the mandatory and serious presence of the Red Cross organization in the fronts involved in the war
8. No hindrance regarding the presence of women in all personal and social fields.
9. Compliance with human rights laws and laws of war, stopping terrorist attacks on mass centers, stopping forced migration and oppressing civilians.
This is despite the fact that some time ago, women in Kabul also started a lawsuit for securing rights and social justice, as a result of which they were met with violent treatment by the Taliban.
Afghan Women's News Agency