Afghanistan
On the first anniversary of the exclusion of girls from school, UNAMA called for the reopening of girls' schools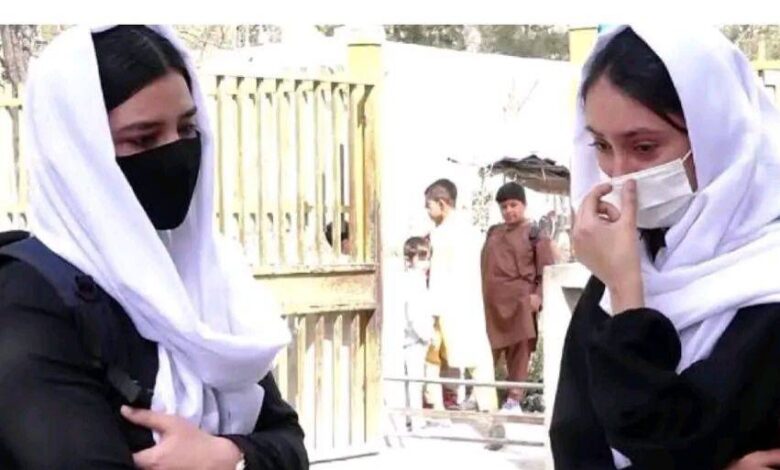 On the first anniversary of the exclusion of girls from school in Afghanistan, UNAMA has asked the Taliban to take immediate measures to reopen secondary and high schools for all girls in Afghanistan.
This organization today (Sunday, September 18, 2022) published a statement on the occasion of the 18th of September calling the first anniversary of the deprivation of girls from education sad and emphasized on the immediate reopening of it by the Taliban.
Marks Potzel, head of the United Nations Deputy Mission in Afghanistan, said in this announcement: "This is a sad, shameful and completely avoidable anniversary. The continuous exclusion of girls from secondary and high schools has no valid justification and has no parallel anywhere in the world. This is very harmful for a generation of girls and the future of Afghanistan itself."
This is while on September 18, 2021, when schools were opened for boys, the Taliban ordered girls to stay at home.
In the announcement, UNAMA also wrote that deprivation of education is the most fundamental violation of the rights of girls and women. "This increases the risk of marginalization, violence, exploitation and abuse against girls and is part of a wider range of discriminatory policies and practices targeting women and girls since the Taliban took power in the summer of 2021."
In this announcement, the United Nations has once again asked the Taliban to withdraw from the set of measures they have taken to limit the enjoyment of Afghan women and girls from their basic rights and freedoms.
"We want the Taliban to take basic steps to allow girls to return to middle and high schools, which can lead Afghanistan to progress and give hope to its people."
The United Nations has stressed that if the ban on girls going to school beyond the sixth grade remains in place, the United Nations will be increasingly concerned that such measures, along with other restrictions on the fundamental freedoms of the Afghan people, will help to deepen the crises facing Afghanistan, including more insecurity, poverty and isolation.
Afghanistan Women News Agency