Afghanistan
Protesting women in Herat: Work, education and freedom are our rights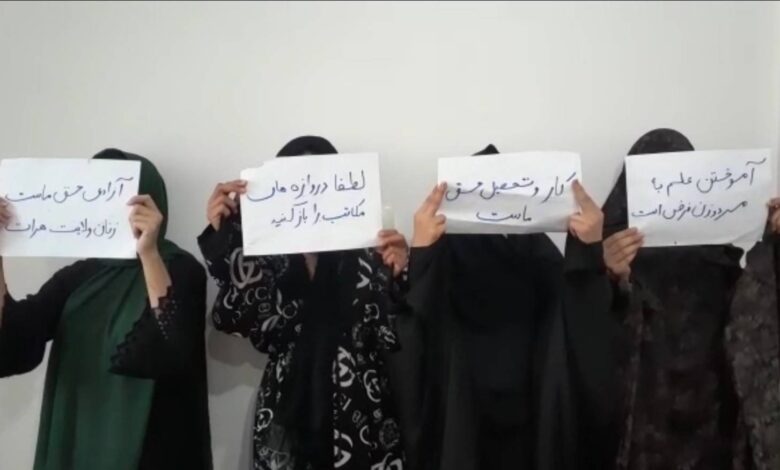 Following the protests of women protestors from all over Afghanistan, a number of women from Herat province also protested against the Taliban. The members of the women's movement "Spontaneous Movement of Afghan Fighting Women" gathered in a closed place in Herat on Friday (August 12, 2022) and demanded the reopening of girls' schools by the Taliban in their protest gathering. They chanted the slogans "Work, education and freedom are our rights" and "Learning science is obligatory for every man, open the school gates!" They displayed on the placards.
The protesting women of Herat also pointed out:
"We the women of Afghanistan, are deprived of our most basic rights and we are imprisoned in our houses. While we are grateful to all of you who support the struggle of Afghan women, we sincerely request you to join these voices!"
It is worth mentioning that after the suppression of women's protests in the streets of Kabul today, the protesting women once again poured into the streets of Kabul with the slogans of bread, work and freedom today, but the women's protests were disrupted and dispersed by Taliban gunfire.
Afghan Women's News Agency