Afghanistan
Protesting women in Kabul: Our silence is due to coercion, not consent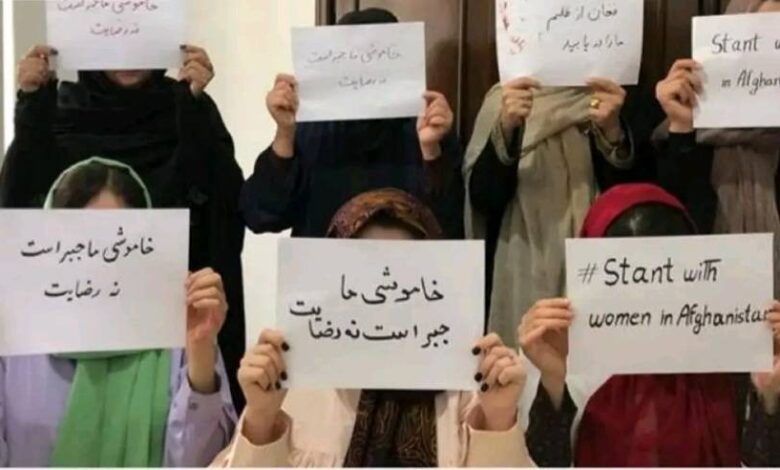 A number of protesting women members of the "Spontaneous Movement of Afghan Women Protesters" announced during a protest movement in Kabul that the silence of the protesting women was forced and not out of consent.
These women protested against the Taliban on Friday (August 12, 2022) in a closed place with placards. On the placards of the protesting women, it is written: "Our silence is due to coercion, not consent" and also "Find us out of oppression!"
In this movement, they also pointed out that the silence of women is not due to the satisfaction of the Taliban, but because of the threat and coercion of the Taliban, they were forced to remain silent.
It should be noted that after the widespread street protests of women in Kabul and a number of provinces of Afghanistan, the Taliban are chasing the protesting women to arrest them, but now, on the one year anniversary of the fall of Afghanistan to the Taliban, women's protests are spreading in closed places.
Afghan Women's News Agency