Afghanistan
Restrictions on women's travel and Jahantab Darwish's struggle to help rural women
Latifa Sadat Mosavi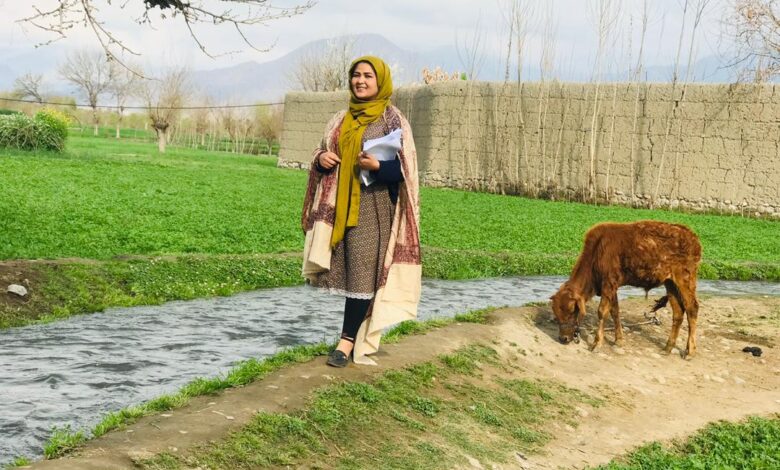 Seven months after the Taliban came to power in Afghanistan, various pretexts were made to exclude women from society.
Pretexts from hijab to mahram(Male Escort)!
School students were expelled from school until a religious uniform or hijab is proposed.
Women employees were removed from government offices for no reason. The Ministry of Women's Affairs became the Ministry of Enjoining the Good and Forbidding the Evil(Ministry of Religious Police), so that the police officers of the ministry, who are mostly extremist men, can supervise the girls' faces and hair, the way women dress and go around. Recently, however, women have been banned from traveling abroad and even inside the city without a mahram.
Meanwhile, a number of women relief workers who occasionally travel to the provinces on business trips are now being questioned at Taliban checkpoints over whether or not they have a male mahram.
Jahantab Darwish is an employee of a relief organization that has been traveling to the provinces for more than three months to help rural women. She told the Afghan Women News Agency that she might lose her job because she did not have a male escort(mahram).
"It is very difficult for women employees to be restricted, especially those who, for some reason, do not have mahram, and may lose their jobs because of this."
Ms. Darwish was recently warned at a Taliban checkpoint that it is mandatory for a woman to have a religious mahram while traveling.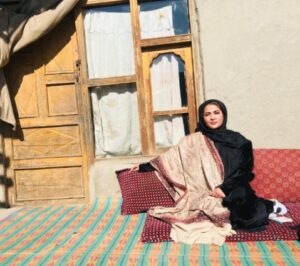 "On my last provincial trip to a Taliban checkpoint, we were delayed for about an hour because I did not have a Muharram with me. They did not treat us badly, but insisted that we had allowed women to work, but that you had to travel with mahram on long journeys."
Jahantab Darwish is a young woman who has spent part of her life migrating to Iran with her family. When she returned to Afghanistan, she dreamed of becoming a successful media presenter. She was still at the beginning of this path and was studying journalism. But like thousands of other young people, her destiny suddenly changed.
The institute where Jahantab Darwish studied is now closed.
In addition to his studies, he worked in the advertising department with a YouTube channel. Jahantab also lost her job when restrictions were placed on the presence of women in the media and the role of women was eliminated. After a long period of wandering and unemployment, she managed to work with one of the relief organizations.
She says that during these three months, she has gained experiences that are very valuable to her during her travels, rather than providing her with material income. Because she deals with women whose lives were not affected by the general situation in the country. Rural women engaged in agriculture and animal husbandry. Jahantab says she also spoke to women who did not care about the recent changes in the country because their lives were tied to deprivation.
"During this job, I realized how deprived Afghan women are, especially now that they have no role in their country's politics or cabinet. Men in my country do not allow their wives to study because they consider it a disgrace. "But when women are sent to work on the land and raise animals, they do not consider it a disgrace."
Some Afghan women say the Taliban have no plans to improve the status of women and girls and women's participation in their government because, after seven months in power, they have not been able to open schools for girls. And thousands of pretexts are made for female students to discourage them from going to university and staying at home.
And one of the strictest restrictions is having a male religious mahram, which is set up for women to travel, and even women relief workers working with non-governmental aid organizations are obliged to be accompanied by a male religious mahram.