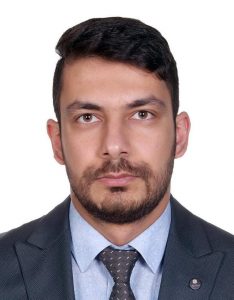 The US to end their 17 years of war and military presence in Afghanistan by negotiating with the Taliban's. US special peace envoy for Afghanistan Zalmay Khalilzad has been able to develop several rounds of direct talk with the Taliban representatives in their political office in Qatar. Taliban`s main demand for obtaining peace and negotiations with the US and Afghanistan government is US forces withdrawal from Afghanistan. Although President Trump wants to withdraw 7000 troops from Afghanistan by the year 2019 since they have been on a mission with their allies and NATO members since the beginning. According to February 14, 2019, Brussels NATO meeting, there will be no unilateral troop reduction from Afghanistan; Afghanistan will remain our top priority and we will strongly support the efforts made to reach a peaceful and political settlement. The NATO head also said that there have been no decisions taken about any withdrawal yet, US Secretary of Defense Patrick Shanahan stating that we will come out of there much stronger and coordinated with the conditions determined with the Afghans (RFE/RL, 2019).
NATO`s spokeswomen Lungescu said that the NATO alliance would continue to emphasis on their steadfast commitment to supporting the Afghanistan mission and ensuring long-term security and stability for Afghanistan. It is important for us to ensure that Afghanistan would never again become a safe haven for an international terrorist who could threaten International Security. Since US forces have been divided into two parts one part of the NATO Resolute Support mission training, assisting and advising the Afghan Security forces in Fighting against Taliban rebellions and another part of the US-led operation enduring freedom counter-terrorism mission. Though a US official said that the decision has been made and there will be significant withdrawal but it's unclear which troops from which part will be withdrawn (AFP, 2018). At the NATO summit in 2014 all members have agreed to extend funding's for the Afghan Security forces until 2024 but President Trump has been accusing NATO European allies of not doing their part in terms of defence spending, by doing this tactic Europeans may be surprised that Trump`s overall intention has been to reduce troops in Afghanistan which he made it clear after becoming president. Although many of the NATO alliances are in Afghanistan because the United States have pressured them to join but in the case of leaving Afghanistan, they probably have been left on their own decision. On the other hand, according to President Ashraf Ghani`s spokesman, the withdrawal of the US forces would not have much impact on the fighting capacity of Afghan security forces because after 2014 Afghan National Security Forces have been in charge of the Security and since then 100.000 of international troops have been withdrawn. Unlike prior 2014 when international forces were conducting operations now, they only provide training, assisting and advice to the Afghan Security forces. However, since the Taliban have become stronger day by day since their ouster in 2002, they now hold nearly half of the Afghanistan territory carrying daily attacks on Afghans. So, this withdrawal can be a beneficiary for the peace negotiations and a positive step to end the fightings. This multi-nation invasion of Afghanistan in 2001 by the US and allies on their longest war have costed 2400 soldiers life and more than 900$ billion spent. While for many other Afghans fear that International Troop's departure will strengthen the Taliban's and weaken the trust of citizens over the capabilities of Afghan security forces to face Taliban yet criticizing their presence as they have done little to improve the security situations which has worsened in recent years. The Taliban's are making territorial gains by killing hundreds of Afghan troops each year and feel the crisp of victory, while other militias such as Hazaras, Tajiks, and Uzbek minorities have recruited and rearmed with the anticipation of the collapse of the regime and fear of civil war after the end of this presidential term which itself is facing election chaos. Afghanistan once again is facing an endgame.
For Taliban, it is their biggest achievement to reach an agreement with the US and for them, it would be their reward for fighting against the world`s superpower to a stalemate getting them to negotiate directly and resulting Americans to withdraw. This means that they bowed down the world`s super military power to settlement and cease-fire. In return, they will get what they wanted to gain the Kabul region and make a commitment which they would have done anyway.
However, for the US it would cause a big or small knock on their reputations. The first point, they would have to accept their failure to eliminate global terrorists, under 2002 Bush executive order which added the Taliban to the list of specially designated global terrorists. Second, they would have to negotiate and accept the demands of a terrorist group which is against their pride and claims that Washington would not negotiate with terrorists, but they have pleaded to do in this case. Overall it would be remembered as a turning point of America`s super powerfulness and ability to successfully project its military power over the Muslim world.
This agreement of the US and Taliban also would mean that the US is an unreliable ally which abandons those who side with them. Since the US is also involved in other conflicts over the globe and many of its local and international allies would logically have to recalculate their commitments after witnessing the US withdrawal from Afghanistan.
On the other hand, the government such as Afghanistan which has been in a state of war and civil war tend to quickly face chaos and breakup when foreign support, aid both financially and military ceases. Afghanistan has been in such a situation before also when the USSR withdrew their troops from Afghanistan and stopped their support to the Najib government at that time.
Afghanistan`s present stage means the government can fall at any time and the incapability of the Afghan National Security forces to overcome the situation means the re-emergence of militias, warlordism, ethnic rivalries and civil war could happen very soon if the international troops withdraw and stop their support to the government because the current government is highly corrupt and several militias are resupplying themselves with arms to be ready for any circumstances.
I consider a US-Taliban agreement to be no more than a face-saving measure to conclude a failed and costly American military intervention. If there is a useful lesson to be learned from this misadventure, it is that leaders of even the world's mightiest military power need to reconsider the merits of a militarized foreign policy in the Muslim world. US military interventions are encouraging hatred and aggravating a perpetual transnational insurgency across Muslim countries. If it doesn't change its course, the U.S. may very well suffer more defeats such as the one in Afghanistan and will cause even more hurt and damage in other countries along the way.
REFERENCES