After the fall of the republican government in Afghanistan on August 15, 2021, and the establishment of the Islamic Emirate of the Taliban, the lives of women, along with other sections of the society, faced many changes. Hosna Ahmadi (pseudonym) is a girl whose entire family was expelled from Afghanistan after the fall of the […]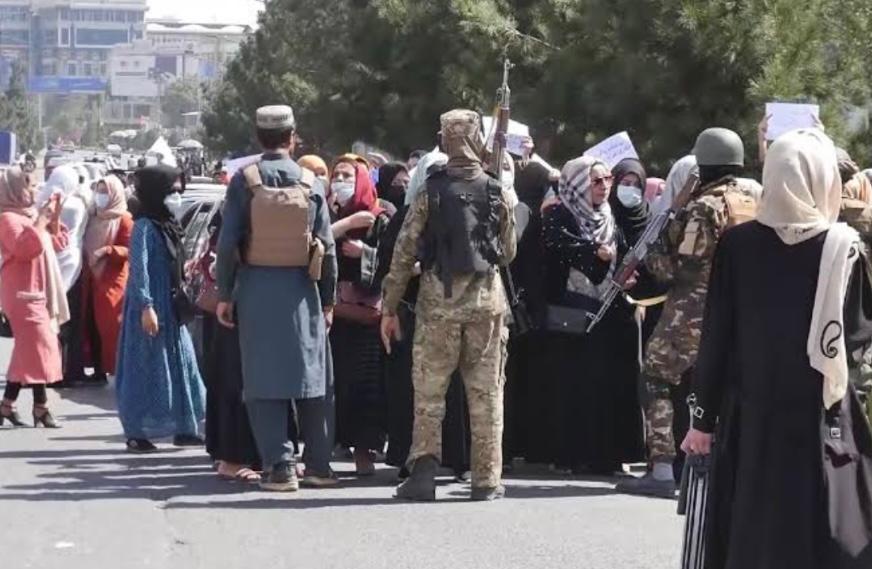 After the fall of the republican government in Afghanistan on August 15, 2021, and the establishment of the Islamic Emirate of the Taliban, the lives of women, along with other sections of the society, faced many changes. Hosna Ahmadi (pseudonym) is a girl whose entire family was expelled from Afghanistan after the fall of the government, but she still remains in the country and is busy with her activities. She tells me about her story like this: "On August 15, Kabul fell, although people were breathing, but the hope of life was dead in the hearts of many. A large number of our family members were forced to leave the country and went to America during the evacuation process, life got worse from bad to
worse."
The sudden fall of the government had many consequences.
Mozhda Rezaei is one of the third year students and still wants to finish her bachelor's degree despite all the problems. While she was sitting next to me and telling me about what she had experienced in the past year, she cleared her throat and said with tearful eyes: "After the fall of the country, I lost my job, my family was forced to leave the country, and the relative peace I had before was also lost. "One day when I wanted to enter the university, I was questioned about the color of my scarf and I was told that I should not wear a scarf of a color other than black, even though the university had not reopened at that time."
Like Hosna and Mozhda, a large number of women and girls in Afghanistan were separated from their families, lost their jobs, schools were closed for girls above the sixth grade, restrictions were placed on women's clothing, and a large number left Afghanistan.
According to what is mentioned in Islam, seeking knowledge is obligatory for men and women. It is also stated in the Declaration of Human Rights that all human beings are born free and have equal dignity and rights and have the right to receive equal pay for similar work. However, even though education is the inalienable right of all human beings on earth, girls in Afghanistan are deprived of this inalienable right and cannot go to school after the 6th grade.
A number of women have also lost their jobs alongside men and have less access to their basic individual rights.
Reporter: Shahira Elhami