Afghanistan
The Taliban disruptes the protest gathering of Afghan women in support of Iranian women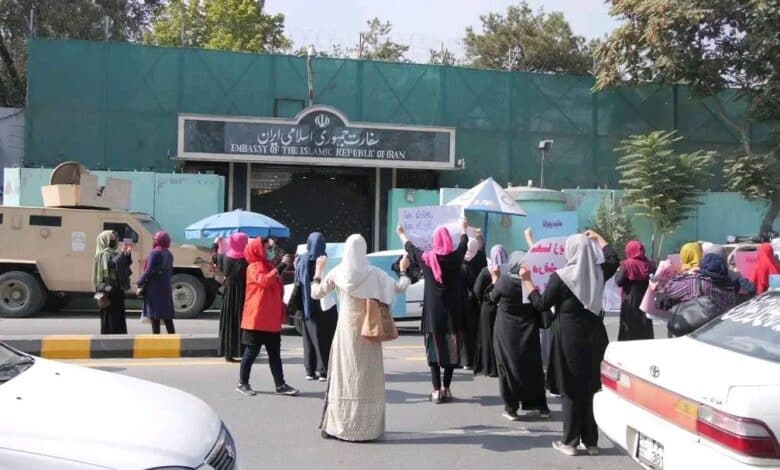 The protest gathering of a group of protesting women in Kabul in response to the killing of Mahsa Amini by the Iranian police and the declaration of solidarity with the protesting women of Iran, was disrupted by aerial shots from the Taliban.
On Thursday morning (September 29, 2022), these women held a protest rally in front of the Iranian Embassy in Kabul with the slogan "Women, Life and Freedom".
Nearly 30 protesting women carried the slogans "Women of Iran and Afghanistan do not accept captivity" and "Iran has risen, it is our turn, from Kabul to Tehran, No to dictatorship", but they were confronted by the Taliban and their gathering dispersed. The street protests of protesting women in Kabul have always been suppressed by the Taliban.
Afghanistan women News Agency