Afghanistan
Women in Bamyan disrupt Taliban's protest program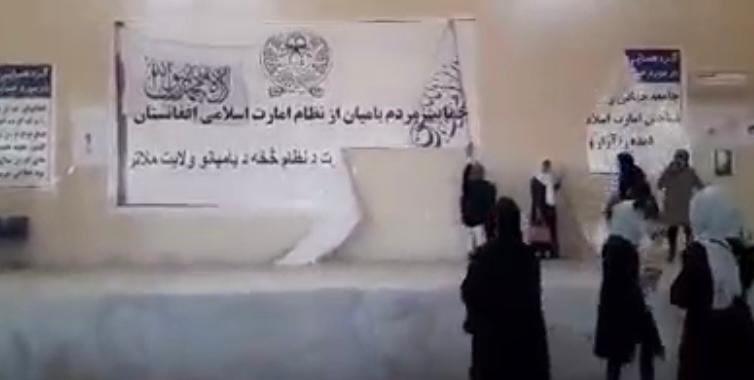 Two days ago, the local Taliban government in Bamyan province launched a protest program against the freezing of the Central Bank of Afghanistan's foreign currency reserves in US banks and with the significant participation of women in this program, they wanted to show that it seems that the women of Bamyan are asking the countries to release Afghanistan's foreign exchange reserves.
But a Bamyani woman during a speech called for the reopening of girls' schools from sixth grade onwards by the Taliban. The Taliban again wanted to link the protest to the release of blocked Afghan money, which angered Bamyani women.
Bamyan women dragged banners from the wall chanting "Death to Taliban" and disrupted the program.
Sources in Bamyan confirm that two days ago, the Taliban's program in the provincial capital was thwarted by women demanding the reopening of girls' schools.
Sources also say that the program was organized by the Taliban to free up foreign exchange reserves of the Central Bank, and the Taliban had asked Bamyan women to protest the freezing of the Central Bank's foreign exchange reserves in the United States.
A video of the disruption of the program, sent to the Afghan Women's News Agency, shows angry women pulling down a Taliban banner and disrupting the program, and then the participants leaving.
Reported by: Latifa Sadat Mosavi