Afghanistan
Women of Farah protest against the Taliban: Dealing with girls' education is national betrayal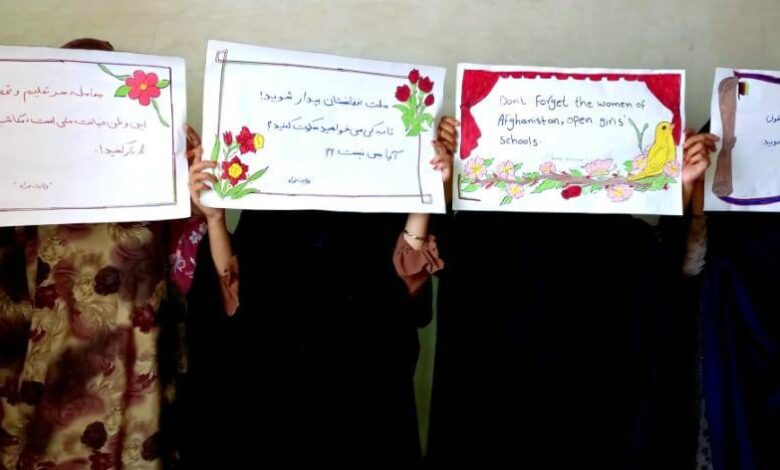 On Tuesday (August 9), the members of the Spontaneous Movement of Women Fighters of Afghanistan started a protest in connection with the closure of girls' schools for the first year of the Taliban's failed rule in Farah province and they asked the international community not to be silent about the fate of Afghan girls. With a protest gathering in a closed place, these women accused the international community of silence and asked the people of Afghanistan not to remain silent in front of the Taliban.
These women displayed the slogans "Trading for children's right to education is treason, open girls' schools" and "Silence against the Taliban is enough" and asked the world not to forget Afghanistan.
After the suppression of women's protests in the streets of Kabul, now the protesting women have taken their lawsuit and justice programs to closed spaces and have expanded their protests in the provinces of the country.
Afghan Women's News Agency