Afghanistan
Women's calendar (Day Counter) in the past week (July 1 to July 8)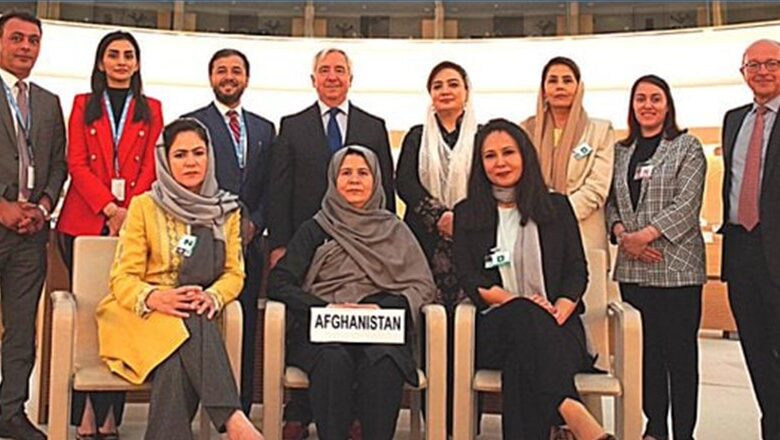 1. Richard Bennett, the UN Special Rapporteur on Human Rights for Afghanistan, called for a meaningful dialogue between the Taliban and Afghan women at the urgent meeting of the Human Rights Council of this organization.
2. Rina Amiri, the US special representative for Afghan women's affairs and human rights, refused to participate in the talks between the American delegation and the Taliban officials in Qatar. She said that she is ready to cooperate when the Taliban are ready to restore the rights of women and girls. 3. The officials of the Taliban in Balkh province prevented female students from traveling to distant provinces for the Eid holiday, told them you are not allowed to travel without Mahram(family member male escort).‌
4. A group of women in Kabul called for the reopening of schools for girls above the sixth grade by holding a press conference. These women have said in their resolution that closing the school gates means tomorrow's disaster.
5. Five people including two women died in a traffic accident in Uruzgan.
6. A young girl committed suicide in Uruzgan because her family prevented her from marrying her beloved boy.
7. An 80-year-old woman died after falling into a water well in Qaisar district of Faryab province.
8. A 17-year-old girl committed suicide in Kiti district of Daikundi province.
9. A number of women protesting against the policies of the Taliban, in response to the recent meeting of the United Nations Human Rights Council, said that the council should show its support for Afghan women in action.
10. A 13-year-old girl accidentally hanged and died in Shohada district of Badakhshan.
11. Taliban police arrested two women in Kunduz province on the charge of beating and stealing from shopkeeper.
12. A 21-year-old woman committed suicide by shooting herself with her husband's gun in Qaisar district of Faryab province.
13. A 19-year-old girl committed suicide by consuming poison in Dehrawood district of Uruzgan province after her family refused to allow her to participate in a wedding party.
14. The labor market of artisan women in Bamyan has flourished at the same time as the days of Eid al-Adha arrived.
15. Following the attack on a security checkpoint in Kabul and creating an atmosphere of terror, women and children had fainted from fear. The Taliban said they attacked an ISIS-K location, but the local people said that unknown people attacked the Taliban security post.
16. More than 400 boys and girls competed in a reading competition in two districts of Daikundi province.
17. An employee of the Taliban in Badakhshan was beaten by the public on the charge of sexual harassment and harassment of girls.
18. A young girl committed suicide in Kalfgan district of Takhar province and ended her life.
19. In response to the closure of girls' schools in the country, the Kabul-School of critics in Kabul emphasized during a press conference that they will not ignore the right to education of girls in any political deal.
Prepared by: Latifa Sadat Mosavi
Translated by: Hussaini