Afghanistan
Zakia Khodadadi, a disabled athlete from Afghanistan, won a bronze medal in world Para-Taekwondo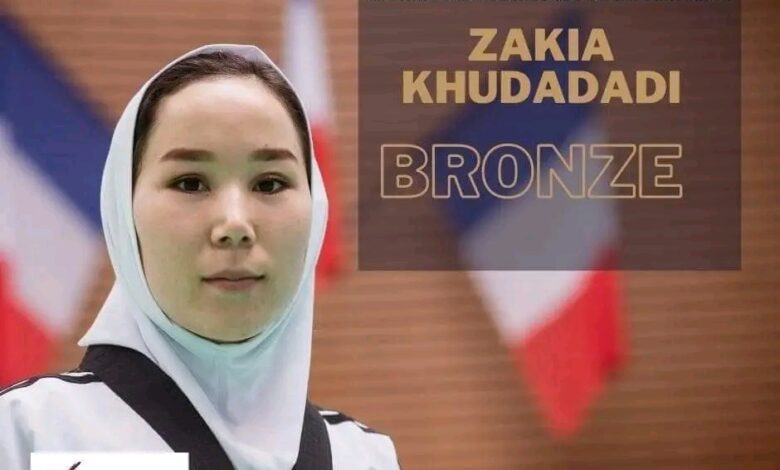 Zakia Khodadadi, one of Afghanistan's female para-taekwondo athletes, won a bronze medal at the World Para-Taekwondo Grand Prix in Sofia, Bulgaria, defeating her Serbian and Ukrainian opponents.
According to her information, at the beginning of this competition, she defeated her Serbian opponent with a result of 8: 2, and in another competition, she defeated her Ukrainian taekwondo opponent with a score of 41 to 36, and in the semi-final round, she lost to her Mongolian taekwondo competitor with a score of 14: 9 and won third place in the competition.
About 715 Taekwondo and Parakwando athletes from different continents of the world participated in the World Grand Prix Taekwondo Prize competition and Zakia Khodadadi represented Afghanistan in this competition.
She was one of the disabled athletes in Afghanistan and had some achievements in the field of sports before the arrival of the Taliban, but she emigrated after the arrival of the Taliban.
It is noteworthy that women under Taliban rule are now banned from sports and women's sports clubs are closed.
Reported by: Latifa Sadat Mosavi